This fall, the board of Purposeful Gift decided to take on a special project with the hope of helping a local hospital meet the needs of families who will experience the loss of a baby. Although the primary mission of Purposeful Gift is to raise awareness and educate about neonatal organ, eye, tissue, and whole body donation, we felt this project would be an amazing way to serve local families affected by loss.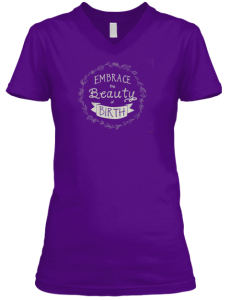 So, what is our exciting new project? Purposeful Gift has decided to raise funds to purchase a CuddleCot for Miami Valley Hospital in Dayton, Ohio. A CuddleCot is an innovative cooling system which helps preserve the appearance of a baby after he or she has passed away. For families who experience a loss and who will not be able to bring their baby home, it is important to make lasting memories in the hospital before they have to say goodbye. This cooling system can add extra hours of precious bonding time.
As our first fundraiser, Purposeful Gift launched a Teespring campaign offering a shirt that says "Embrace the Beauty of Birth." We want families to embrace the beauty of birth, but also be able to embrace the beauty of their baby when time is short.
We look forward to adding updates about this project as we move forward.